Posted on Friday, May 13, 2022 01:35 PM
Notice of Vacancy
Seeking Commissioner for the Lagoon City Parks and Waterways Commission

The Corporation of the Township of Ramara invites applications from Lagoon City residents who wish to have their name considered for appointment to the Lagoon City Parks & Waterways Commission. The appointment of one citizen will be for a three-year term, ending June 30, 2025.
The Commission was established to manage, maintain, and regulate the waterways and private parklands located within Lagoon...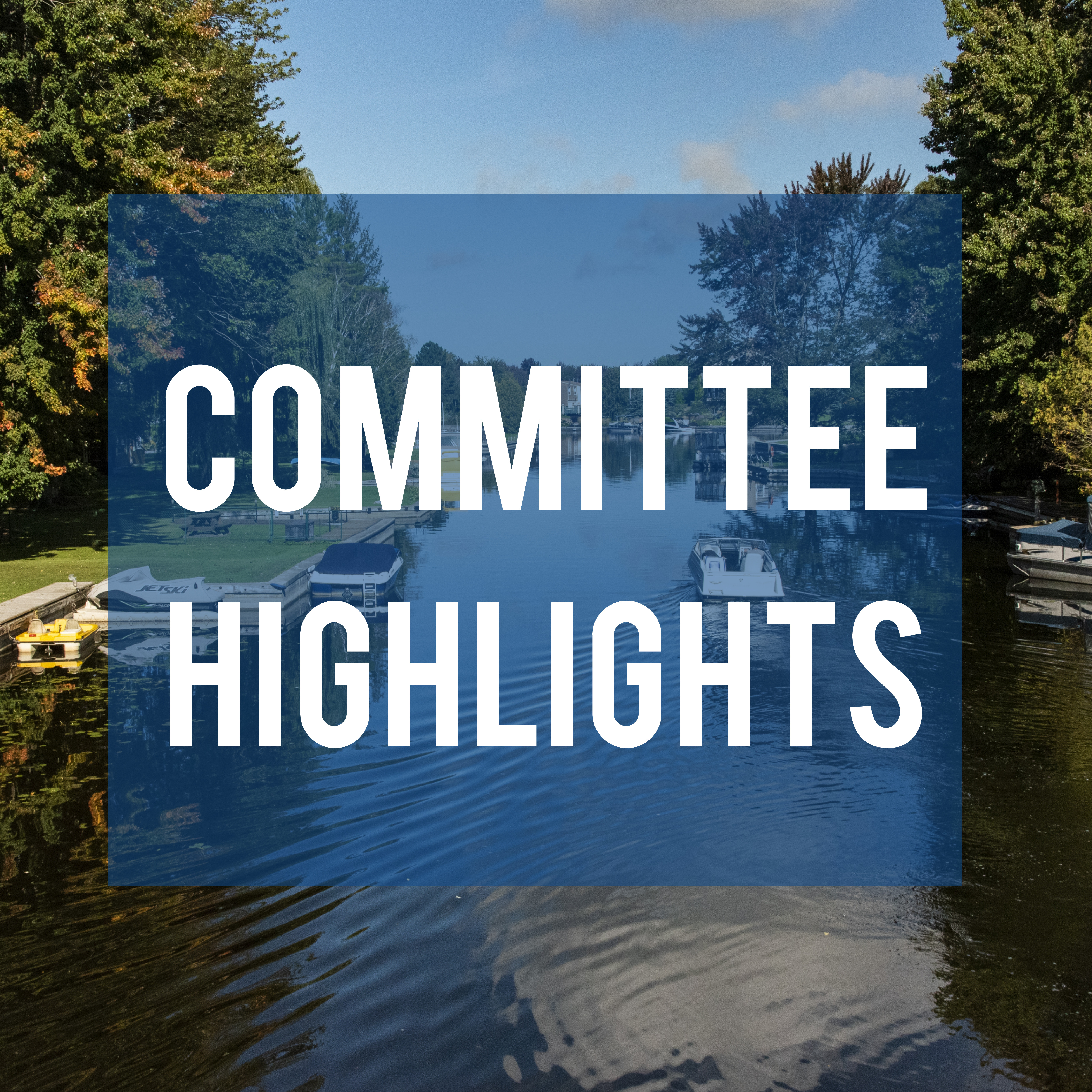 Posted on Friday, May 13, 2022 08:09 AM
The Committee Highlights for the Lagoon City Parks and Waterways Commission (L.C.P.W.C.) meeting from May 12, 2022 are now posted.
Similar to Council Highlights, the document will be access through our Stay Informed page and the Lagoon City Parks and Waterways Commission page. Remember to subscribe to the L.C.P.W.C. page to get notified by email when the highlights are posted.
Don't forget that you can access the agenda and watch the meeting on our Civic Web Portal.
Posted on Thursday, May 12, 2022 05:01 PM
Immediate Release
Ramara/May 12, 2022 - The Ramara Awards Committee is now accepting nominations for the 2022 Ramara Wall of Fame award and the new 2022 Spirit of Ramara award until June 30, 2022, at 4:30 p.m.
"These two awards are a great way to recognize and showcase our outstanding community members who show exemplary leadership, dedication and commitment to improving the quality of life for members in their community," states Mayor Clarke. "Due to the pandemic, Council put the Ramara...
Posted on Thursday, May 12, 2022 08:58 AM
IMMEDIATE RELEASE
Ramara/May 12, 2022– The Township of Ramara is pleased to announce the appointment of Zach Drinkwalter to the position of Chief Administrative Officer (CAO). Zach Drinkwalter, who has been with the Township of Ramara since 2017, has progressed through various roles within the organization, from Deputy Treasurer to Director of Corporate Services/Treasurer to Acting CAO.
"Council and I are happy to have Zach as our New Chief Administrative Officer," said Mayor Clarke....
Posted on Wednesday, May 11, 2022 12:21 PM
Combined - Committee of the Whole & Council - May 9, 2022
Mayor Update
Deputy Mayor Gough opened the meeting on behalf of Mayor Clarke as Mayor Clarke joined the meetings virtually due to feeling unwell.
Committee of the Whole - Staff Reports
Amendment to Long Grass Bylaw
Council approved amending the Long Grass Bylaw 2021.46 to include new administrative fines and enforcement procedures. The amended bylaw will be presented at the June 27, 2022, Council meeting with the following...