Posted on Tuesday, February 09, 2021 05:19 PM
IMMEDIATE RELEASE
Ramara initiates discussion with Province on Rama Road Corridor
Ramara/February 9, 2021 - The Township has initiated an engagement process with the Ministry of Municipal Affairs and Housing (MMAH) to discuss potential alterations to the Rama Road Corridor designation.
On November 3, 2020, Council directed staff to submit a letter to MMAH to provoke discussion on making these changes to the designations in the Rama Road Corridor. The current restrictions require commercial land uses...
Posted on Saturday, February 06, 2021 08:05 AM
IMMEDIATE RELEASE
Township seeking input on internet needs and services in Ramara
Ramara/February 5, 2021-The Township understands that internet access is important in everyday life and is asking for the community's input on internet services and needs in Ramara in order to help with any future plans for internet expansion.
In 2016, the Canadian Radio-television and Telecommunications Commission (CRTC) declared that high-speed internet is now a basic service and established a universal service objective...
Posted on Tuesday, December 22, 2020 12:19 PM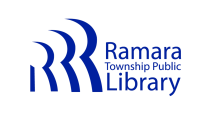 Due to the province-wide shutdown effective December 26th at 12:01 a.m., the library will, once again, provide curbside pickups for library patrons to ensure the safety of staff and the public. Anyone wishing to go to the Library to pick out their own selections for the holidays can access either branch until 3 p.m. on Thursday, December 24th.
The drop box remains open at both branches and all returned items will be placed in quarantine for 72 hours prior to being cleaned and shelved...
Posted on Thursday, December 03, 2020 11:04 AM
IMMEDIATE RELEASE
Faster Rural Internet is Here in Ramara
Ramara/December 3, 2020 - Starting now, residents in Ramara have access to faster rural internet with seven Xplornet wireless towers now live.
"Earlier this year, it was our goal to enhance internet services and provide blanket coverage for residents in Ramara," said Mayor Basil Clarke. "I am happy that residents will get this early Christmas gift of high speed and affordable Internet."
As part of a project with Xplornet, Canada's leading...
Posted on Thursday, November 19, 2020 01:50 PM
IMMEDIATE RELEASE
Ramara Reminds Residents to Use Online Services
Ramara/November 19, 2020 –The Township of Ramara encourages residents to use the Township's online services and contact staff prior to coming into the office.
On August 4th, the Township launched its new, interactive website that is easy to use and responsive with any device. Residents can subscribe to get email notifications to news and notices, alerts and changes to pages to stay up to date on information. The new website also includes...