Posted on Tuesday, April 05, 2022 12:08 PM
IMMEDIATE RELEASE
Ramara/April 5, 2022 - Come celebrate Easter with a fun, family scavenger hunt contest that will take residents all around the Township.
The second annual scavenger hunt, Eggsplore Ramara, will take families around to thirteen surprise locations. Locations will be released two to three times a day on social media from Monday, April 11 to Monday, April 18, 2022. Families have all Easter weekend to complete - the contest closes on April 18, 2022.
In partnership with the Ramara Township...
Posted on Wednesday, March 30, 2022 02:24 PM
Council - March 28, 2022
Mayor Update
Mayor Clarke opened the meeting and advised that even though we are officially in Spring, the winter weather has decided to stay for a little longer.
The Mayor announced that on Saturday, March 26, 2022, Jim and Mary McIssac hosted their annual mini-golf tournament to raise money for the Legion. Mayor Clarke, Deputy Mayor Gough, Councillor Fisher, Councillor Hetherington, CAO Jessica Gunby and Hon. Jill Dunlop attended the event that raised...
Posted on Friday, March 18, 2022 09:05 AM
Immediate Release
Ramara/March 18, 2022 - Effective March 21, 2022, the Township of Ramara will no longer require the public entering most Township facilities to wear a mask or face covering in accordance with the Provincial measures. As per the provincial direction, masking requirements will still be required at the Medical Building when accessing healthcare
services through the Good Doctors.
"I want to thank the community for their continued patience and support over the past two years,"...
Posted on Thursday, March 17, 2022 09:06 AM
Committee of the Whole - March 14, 2022
Please note that all Committee of the Whole decisions are subject to Council approval. The next Council meeting is scheduled for March 28, 2022 at 7:00 p.m. If you have any questions regarding agenda items or decisions made at Committee or Council meetings, please email council@ramara.ca.
OCWA - 2021 Regulatory Reporting Requirements
Natalie Baker and Nick Leroux from Ontario Clean Water Agency (OCWA) presented the following: an operations and maintenance...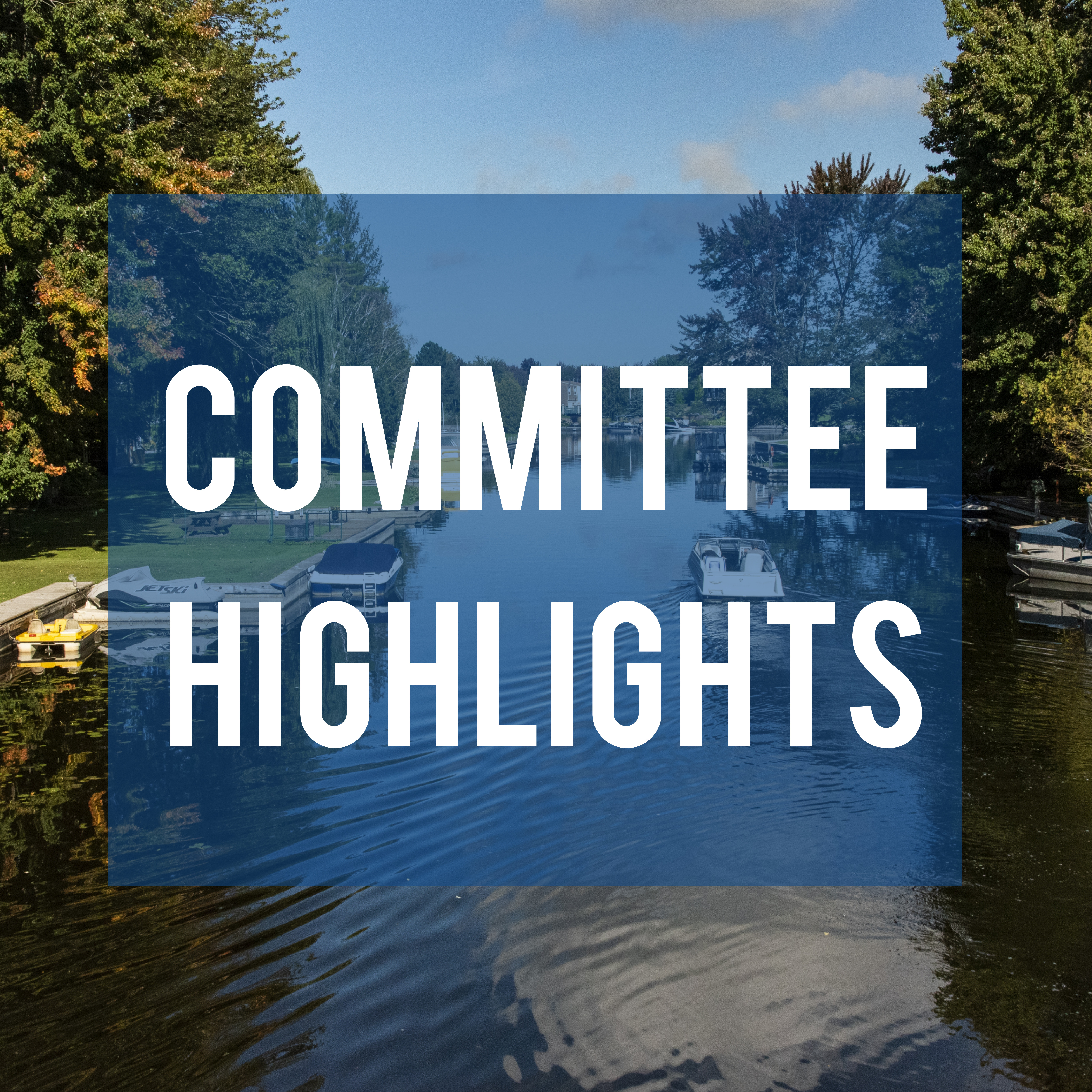 Posted on Tuesday, March 15, 2022 08:32 AM
The Committee Highlights for the Lagoon City Parks and Waterways Commission (L.C.P.W.C.) meeting from March 10, 2022 are now posted.
Similar to Council Highlights, the document will be access through our Stay Informed page and the Lagoon City Parks and Waterways Commission page. Remember to subscribe to the L.C.P.W.C. page to get notified by email when the highlights are posted.
Don't forget that you can access the agenda and watch the meeting on our Civic Web Portal.